Building Loss Consultant in CT
American Restoration, LLC provides expert evaluation and restoration of damaged buildings throughout Connecticut. When a property suffers damage caused by fire, storms, wind, water or mold, it may be necessary to evaluate the property's structural integrity through further assessments with structural engineers, indoor air quality experts, fire investigators or other insurance claim professionals. Our loss consulting services involve all the necessary experts to ensure there is a comprehensive plan in place to restore buildings and structures to pre-loss conditions.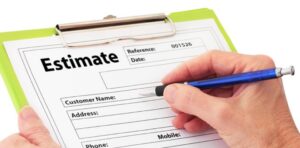 We work closely with your insurance adjuster to streamline the investigation process. We have decades of construction and estimating experience to handle both residential and small commercial claims. We work with general contractors and local building officials in order to expedite the rebuilding process of your home or business.
Call us today at 860-919-0793 to schedule a consult.